Is it Really all Doom & Gloom in the Housing Market?
Amongst all the recent election distraction you may have seen and read media reports on the current climate of the housing market and its reportedly poor performance. But is it all really doom and gloom? We see that there is a silver lining.
With the South-West region of the Illawarra rapidly changing and more developments springing up it presents purchasers with more choice than ever before. It's a buyers' market right now. After an abnormally buoyant market in the last few years the market is currently in a stabilisation phase. Whilst prices remain relatively flat, or even receding and more home sites currently available on the market for the last 12 months compared with what we have seen over the last few years, this gives buyers more choice and the time to choose carefully.
But is the reportedly poor performance recently a cause for concern? Let's take a step back and look at the bigger picture. Economic Growth in NSW and the Illawarra is still positive, and unemployment is still near record lows . In addition, the Federal Government has announced a deposit assistance scheme for first home buyers and APRA has reduced (or will) reduce the benchmark interest rate for assessing a person's ability to service their mortgage. See the breakout box for more info!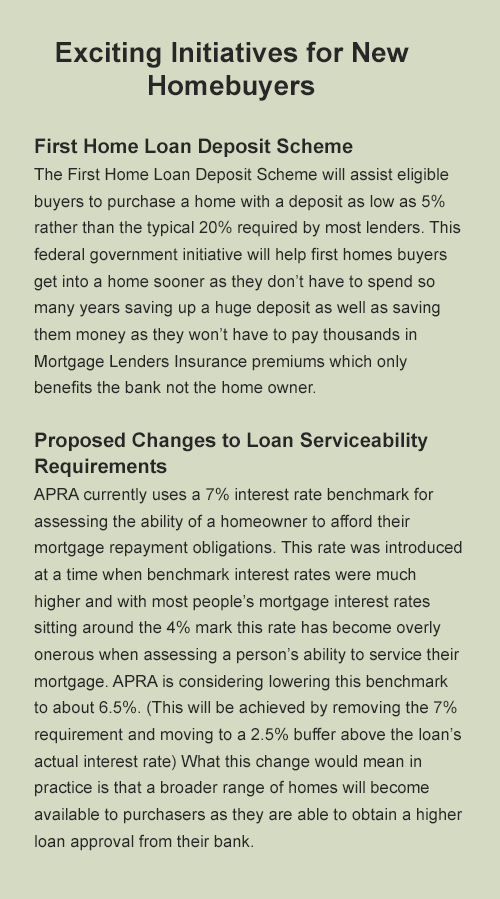 We believe quality is timeless and the ultimate security for most people's biggest investment, their home. That's why we put so much time and effort into selecting, planning and building the communities we are privileged to create. For Vista Park this means an award-winning community with escarpment views, a rich connection to its local history, easy access to the country, coast and city, not to mention;
Between $5,000 and $15,000 in streetscape rebates
Diversity of home choices: Town houses (coming soon), level 450sqm to 15,000sqm home sites
Architecturally & History inspired Design Guidelines to ensure a premium future streetscape
A prospering community spirit, established streets, and parklands of regional significance
Peace of mind – produced by a family-owned development company with over 50 years of history in the Illawarra
The only greenfields development in the Illawarra with full EnviroDevelopment Certification
Heritage items and a history that is cherished and celebrated