Sale in The Vale
For a strickly limited time we are offering a Stamp Duty Rebate AND Double Streetscape Rebate on Home Sites in Stage 1 of The Vale!
Call 4261 5555 Now!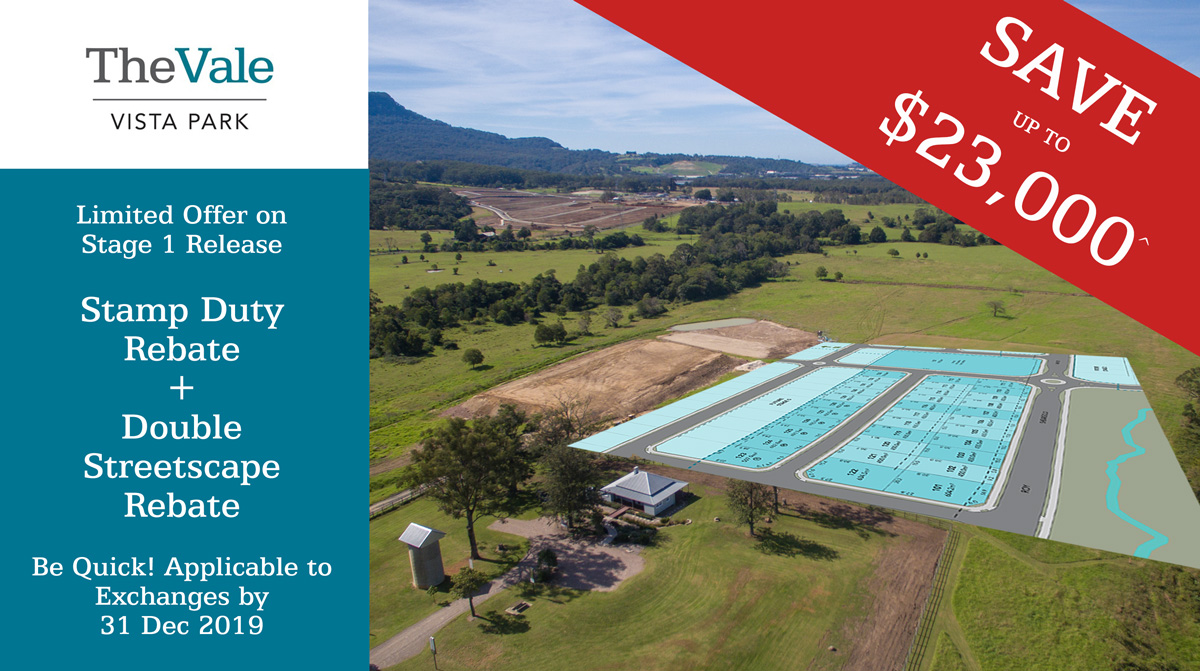 Terms & Conditions
1. Not to be used in conjunction with any other offer
2. Applicable only to full list priced home sites in The Vale Stage 1
3. Applicable only to sales that Exchange before 31 Dec, 2019
4. Stamp Duty calculated on land price only, rebated upon Settlement.
5. Streetscape Rebate payable in accordance to the Deed in the Contract of Sale.